Software Enginer
by QuantCo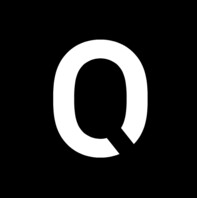 Place: Berlin, Munich, Cologne, London, Zurich
Job description
Engineers at QuantCo build robust and scalable products reaching millions of people and billions of dollars in revenue streams. As an engineer, you will own systems from end to end, collaborating closely with internal stakeholders and exceptionally talented colleagues to develop and implement industry-leading models into our clients' businesses.
Duties and responsibilities
You will be responsible for the design, development, testing, deployment, and operation of business-critical systems thereby bridging the worlds of infrastructure, software engineering, and data science. Engineers at QuantCo ultimately ensure that our clients receive the highest quality products to help them make critical business decisions with significant financial impact.
Appreciated qualification and experience
Ability to write maintainable, tested, and production ready code
Excellent programming skills in at least 1 modern programming language such as C++, C#, Go, Java, Kotlin, Python, or Rust
Strong computer science fundamentals in areas such as data structures, cloud infrastructure, distributed systems, machine learning, and high performance computing Demonstrated ability to learn continuously, work independently, and make smart decisions with minimal supervision
Adaptability to work effectively in interdisciplinary teams of technical and non technical individuals with many different backgrounds
Business proficiency in English
Understanding of how technical decisions impact end users
Contract person
Botan Creighton (join@quantco.com)
How to apply
https://jobs.lever.co/quantco-/96ecdb4d-7327-42e2-a431-132db36149b3